Below are some highlights of Greeley's market health since the pandemic. Full real estate market reports can be found on the City's economic development site selection web page.
RETAIL
Before Pandemic: Greeley's vacancy rate was at historic lows and very stable; development plans were strong.
Now: Seeing much higher vacancies (over 3.5%) with decelerating annual rent growth, weaker demand, and less new development in the near term.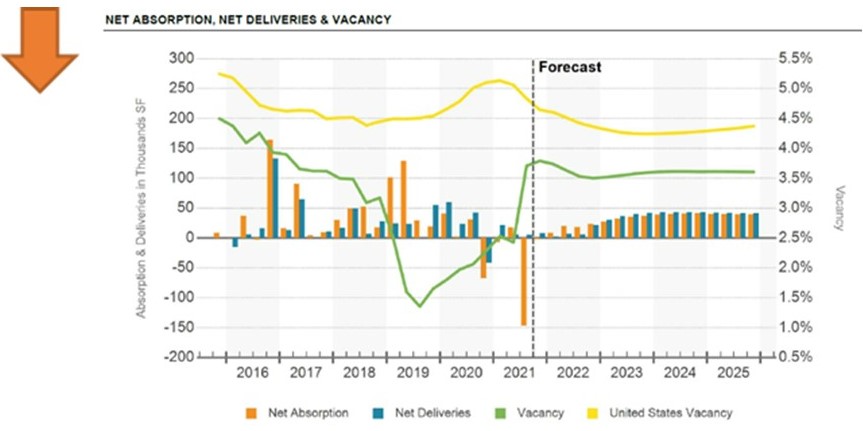 OFFICE
Before Pandemic: A limited supply and consistent demand translated into exceptionally tight conditions.
Now: Significant move-outs have put upward pressure on vacancies, which stand near 7.3%. State Farm notably moved to remote work decreasing the need for office space. Rent growth continues to decelerate due to weaker office demand and rising vacancies.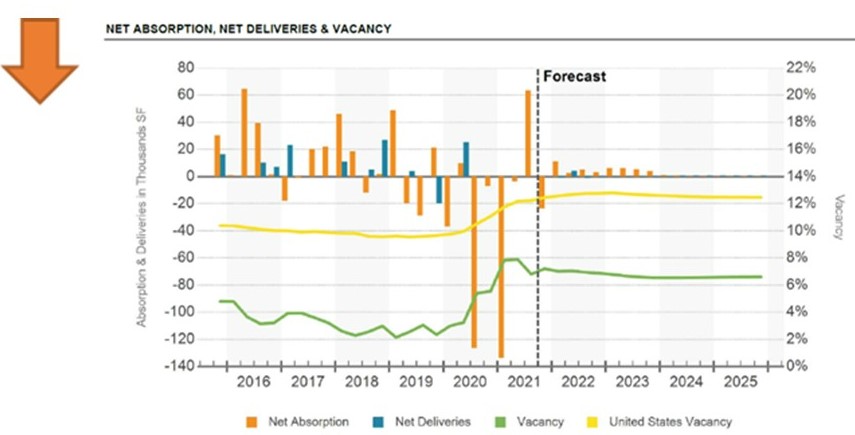 MULTI-FAMILY
Before Pandemic: Vacancy stood at just over 12% with lots of new united in the pipeline.
Now: Greeley has reclaimed many of the jobs lost from the pandemic-induced downturn. Vacancies rose sharply, peaking at 12.9% in 20Q4. However, demand has returned and vacancies have contracted to 6.0%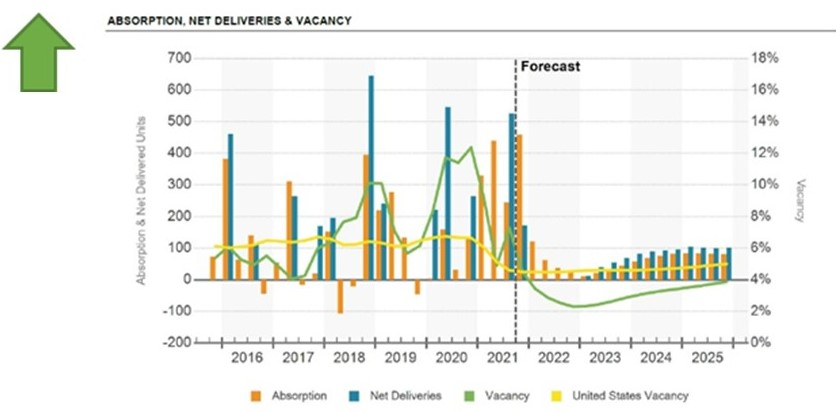 INDUSTRIAL
Before Pandemic: The vacancy rate was about 2.3% at the end of 2019.
Now: Vacancy has grown slightly to 4.8%, however, the market remains historically tight and big blocks of space are not lasting long when they become available. Rent growth is back and new construction leases quickly.