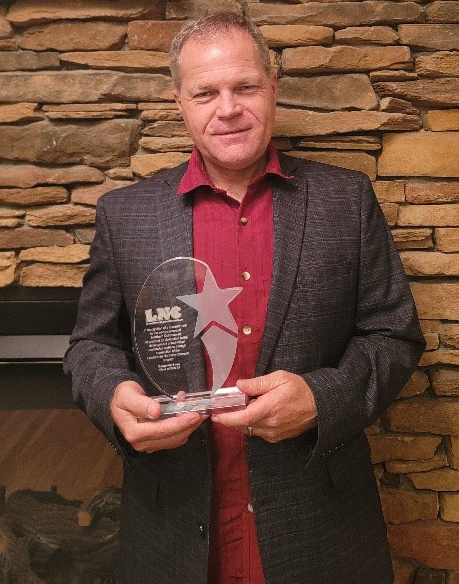 The eleventh Leadership Northern Colorado (LNC) class recently completed their pandemic expanded program and LNC alumni and the public were invited to celebrate the class accomplishments and to learn more about leadership at a breakfast event at Windsong Event Center in Severance featuring Josh Packard, executive director of Springtide Research Institute and former sociology professor at the University of Northern Colorado.
Greeley's Director of Economic Health & Housing, Benjamin Snow, CEcD, was among the class of 33. The Leadership Northern Colorado program ended November 16 with a final class session and graduation by the participants. The class had an extended experience due to pandemic and ran from January, 2020 through November, 2021.
Leadership Northern Colorado, a joint initiative of the Fort Collins, Greeley and Loveland chambers of commerce, the Community Foundation of Northern Colorado and the Weld Foundation, is designed to build human capacity and to identify, define and address the issues facing the Northern Colorado region. The program is designed to educate and motivate leaders who are committed to shaping the future of our region.
Northern Colorado is morphing into an area with regional potential, population, and challenges. Leadership with a regional perspective will be essential for a positive vision of our future. With that in mind, Leadership Northern Colorado launched in 2010 and now has over 270 graduates of the program.
For more information about Leadership Northern Colorado, visit leadershipnortherncolorado.com.